Next, let's review the Oakland Twp Real Estate Market for February 2019.  Feel free to compare this to last month's blog, "Oakland Twp Real Estate Market for January."
We'll start with the Homes for Sale in February in Oakland Twp. In 2017, there were 149 homes for sale and that number dropped by -18.1 percent in 2018, to having 122 homes for sale. In 2019, we saw a further drop of -14.8 percent with only 104 homes on the market.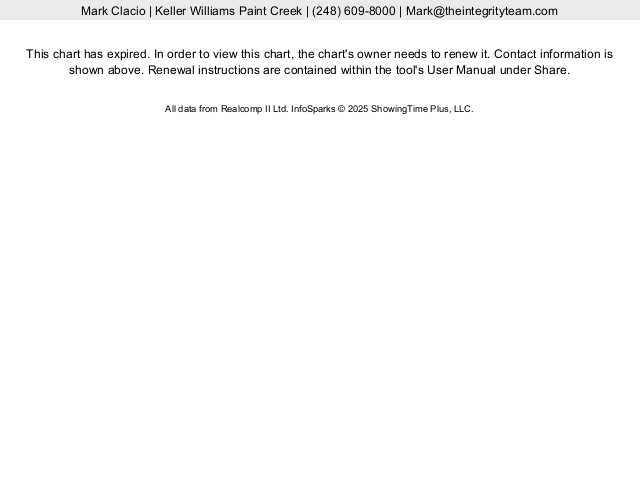 Next, we'll look at the year over year averages of days on market. We'll start with the average days on market for February in 2017, that number was 57 days and then it decreased to 46 average days on the market in 2018. In 2019, the average days increased to 58 days in 2019, which was a +26.1 percent increase from the previous year.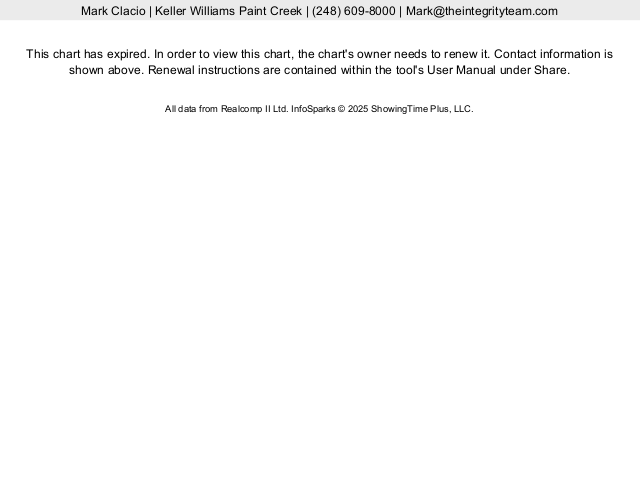 The next graph I like to explain as it isn't always understandable to the average person looking at these statistics. We are going to look at the Supply of Homes for Sale. The Supply of Homes for Sale is the measure of how many months it would take for the current inventory of homes on the market to sell, given the current pace of home sales. For example, if there are 50 homes on the market and 10 homes selling each month, there is a 5 month supply of homes for sale. (definition supplied by Findwell.com)
If you look at the current graph below you will see that back in 2017, the Months Supply of Homes for Sale in Oakland Twp was 4.1 months.  In 2018, it decreased to 4.0 months which was a -2.4 percent decrease. In 2019, the Months Supply of Homes for Sale increased from the previous year by +12.5 percent to 4.5 months.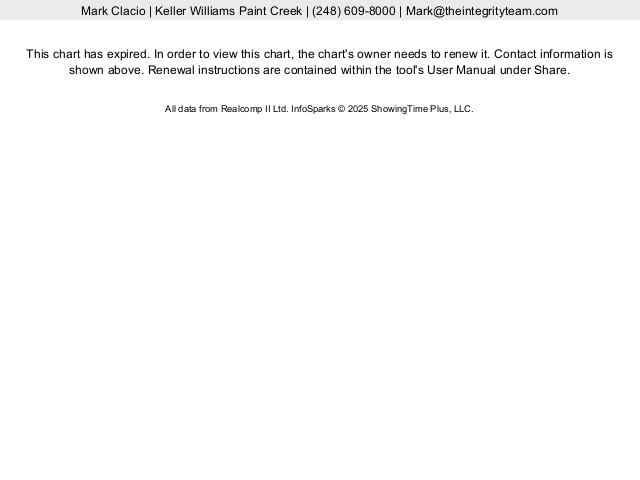 Here are two current listings in the Oakland Twp area which we are representing  –
4040 NORWICH, Oakland Twp, Michigan 
5637 KIRKRIDGE Trail Oakland Twp, Michigan 48306
Contact us if you're interested in any of these homes or in listing your home. If you are interested in buying or selling a home then please call us. We're best known for one thing. Over-delivering.
[signature]